WORKSHOP & CLASS TESTIMONIALS


I am still raving about your class.There are not enough words to tell you how much I enjoyed every moment.I received so much out of it, absorbing every lesson, advice, wishing it went on for another week...You have inspired me so much.I now feel comfortable working with watercolors, and I am really enjoying them and landscapes!I have converted from oils!!
Becky from Minnesota
The organizational level, pre-workshop communication and checklist, and overall professionalism is very high. Their long experience producing workshops is very evident.
Mark from Alaska
... learned soooo much!! Thanks again!
Salena from Washington

Thank you again for your kindness, attention, and excellent teaching.
Sally from Tennessee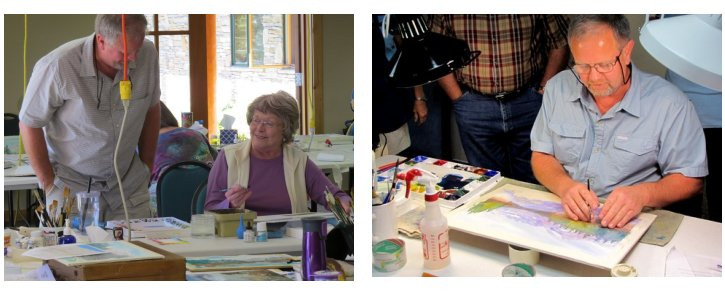 The class was filled with congenial people and Gary was full of tips and techniques ...
Barbara & Bob from California
You went above and beyond in all you did ... I am really looking forward to another workshop with you.
Janella from Nevada
Participation in the workshop was a wonderful experience … I'm so glad I stepped out of my comfort zone and was able to be part of the workshop, I pretty much never do this sort of thing.
Tim from Wisconsin
Gary it was your way of teaching on the PBS that made me believe that I could possibly try to paint.Your workshop supported everything that came across in that program ...
Janet from Montana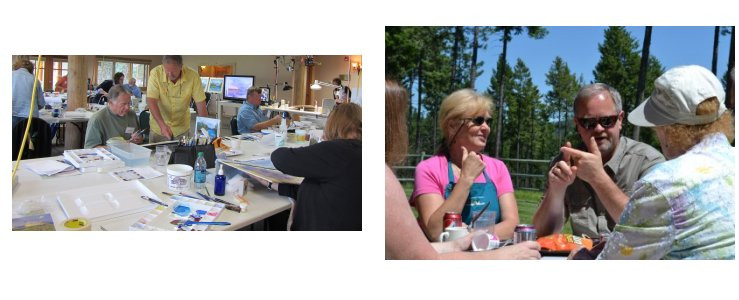 Gary, you have the ability to share how you paint in such a clear and concise way that everyone regardless of their skill can pick up techniques and instruction that will make them a better artist than when they came.
Courtney from Alabama
Your approach to teaching, taking a step at a time while building a piece, is very effective. The good humor and collegial feeling of the workshop are icing on the cake.
Jack from MT
I learned so many new painting techniques and cannot wait to practice them ... I am going to spread the word about your workshops to my fellow watercolor enthusiasts.
Pat from Colorado

I had a great time in Montana, taking your workshop—it has inspired me to start painting again.
Lorraine from Nevada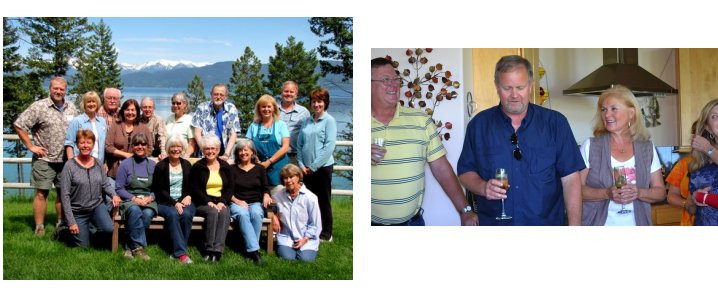 .....a thoroughly enjoyable and rewarding experience!
.....I really can't say much more than Arnold's famous words – "I'll be back"!
Someone in our class.....had never done watercolor before and did a fantastic job, mostly due to Gary's great step-by-step instruction!
...it was FABULOUS! I highly recommend it to people!
...thank you for all the time, effort, talent and love you put into the workshop.
I am very pleased with how much I learned about landscapes and watercolor in general. Thank you!
Gary's teaching style is relaxed and well-planned.


You put a lot of time and thought into the workshop and certainly made it easy for a novice like me!
Thank you for a great workshop!I and all the others enjoyed it immensely ...
You both did a super job of teaching and helping us learn!
I feel as if I absorbed 20 years of experience in a week ....
Just want you to know that I had a blast!! Don't go changin' a thing!!

Gary's official website: www.spetz.com